South America trips
South America trips guarantee some of the most exciting and interesting experiences our planet has to offer. The three countries of Ecuador, Colombia and Peru are characterized by their great diversity, impressive landscapes, interesting cultures and friendly people.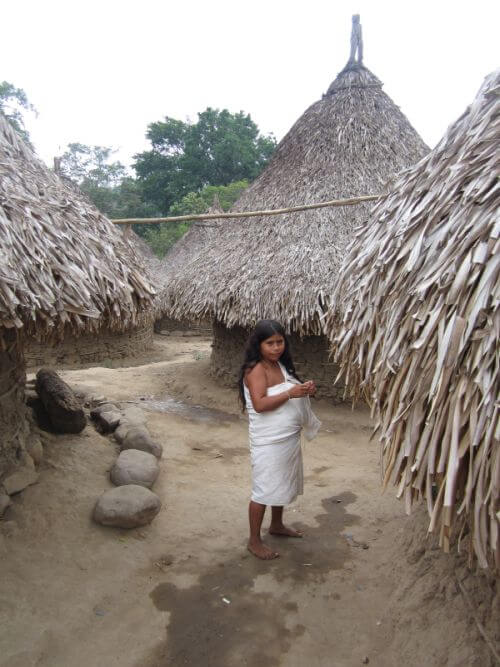 Andean Encounters
The Kogi in the Sierra Nevada de Santa Marta in the north of Columbia live very traditional and maintain their ancient rituals which they believe ensure the course of the world.
In the remote Amazon lowlands of Ecuador, the Waorani know the secrets of the rainforest and engage in fishing, hunting and some gardening.
In the city of Guamote in Ecuador, a large traditional market is held on Thursday. In the surrounding area you can visit the Kichwa villages and learn about their world view.
Around Isinlivi near Quilotoa volcano, you can go on beautiful hikes and visit the indigeneous villages, where a market is held once a week.
South America trips with New Horizons want to offer an authentic experience. Not only sights should be checked out. Encounters with the local population should be an essential part.
On most of our trips you will have plenty of free time to explore on your own. Wander through the villages, visit the markets and meet people!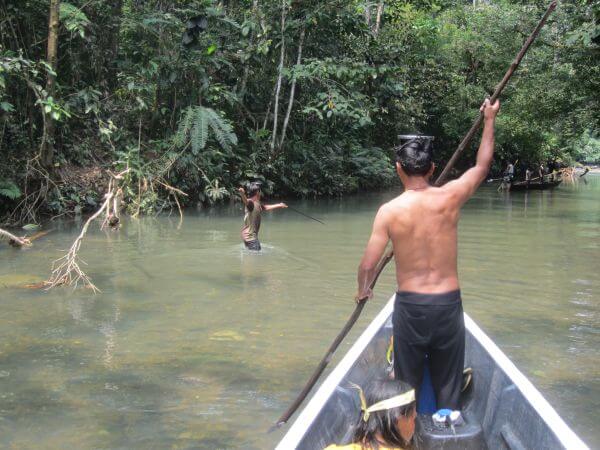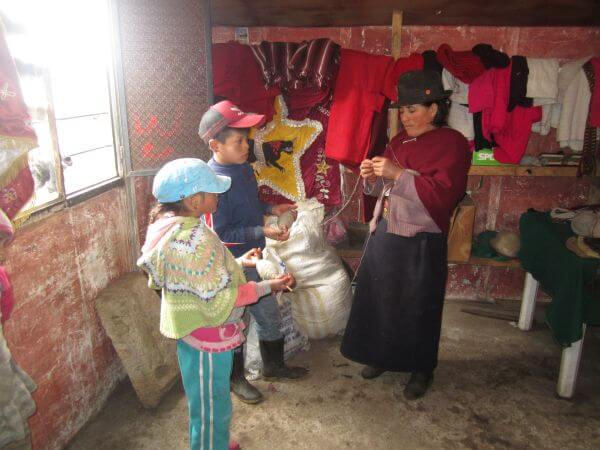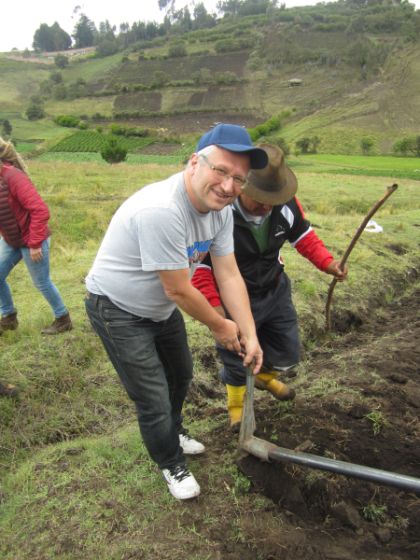 On my first long-distance trip in 1989, I was gripped by the travel bug that hasn't let go of me ever since. To date, I have visited 77 countries on every continent except Antarctica. I was particularly interested in how people from different cultures live and think.
I decided to study social and cultural anthropology, which I completed in 2002. My diploma thesis dealt with the Afro-Brazilian religion of Candomblé in Bahia, Brazil.
On my trips to South America, I had numerous opportunities to meet people and get to know their cultures, especially in Brazil, Colombia and Ecuador.
Today many conventional package tours focus only on sightseeing. It is therefore my concern to enable more direct contact with the local population.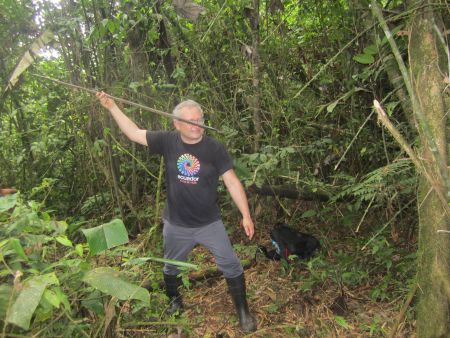 Ecuador trips
Beautiful cities, impressive mountains, volcanoes, indigenous markets, rainforest and the Galapagos – Ecuador has so much to offer. And that in a relatively small space. So you can gain a wide range of experiences in a short time!
Colombia trips
Colombia, the land of 2 oceans, beautiful colonial cities, nice little towns, coffee plantations and the legendary Sierra Nevada de Santa Marta. Stroll through the beautiful old town of Cartagena or the cobblestone streets of Barichara or hike to the villages of the Kogi!
Peru trips
Many South America trips include Cuzco and Machu Picchu – these sights hardly anyone wants to miss. There are also a number of exciting hikes and rainforest lodges that promise wildlife viewing.