Otavalo
Otavalo is located 110 km north of Quito and can be reached on a day trip. Most tourists come here to to visit the legendary market. Many different textiles are offeredhere, but also bags, paintings, wood carvings and other crafts can be purchased.
The colorful market takes place every day in the Plaza de los Ponchos, but Saturday is the big day. Then the people from the area come to the city and the surrounding streets become a marketplace. On Saturdays, an animal market is also held – early in the morning.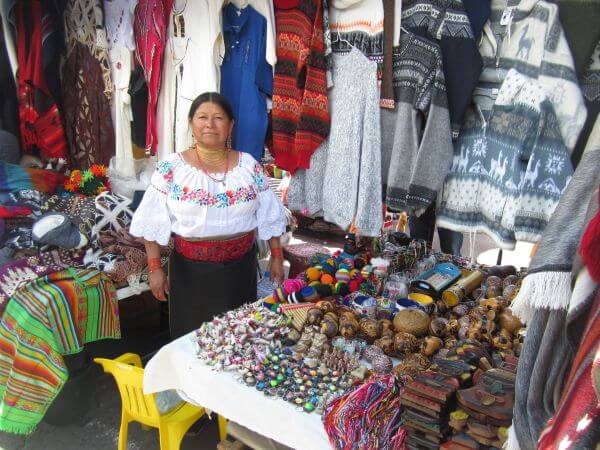 While Otavalo's market was still a secret two or three decades ago, today it is known far beyond Ecuador. For tourists, a visit to Otavalo is a must on every Ecuador trip. Several dealers from Otavalo today export their products to North America and Europe. However: you will find the best deals directly here in Otavalo!
Of course, Otavalo has more to offer than just the market. In particular, the city is a starting point for excursions in the area. Otavalo is surrounded by the three volcanoes Imbabura, Cotacachi and Mojanda.
Here are numerous destinations for exciting hikes, such as the Laguna de Cuicocha, a dark lagoon in the depths of a collapsed crater.
On the journey Ecuador andino a day trip from Quito to Otavalo is included.