Colombia
With 50 million inhabitants, Colombia is the most populous country in South America after Brazil. The area of more than 1 million km2 corresponds to the area of France, Spain and Portugal combined.
For decades, Colombia had a bad reputation for drug barons, civil wars and crime rates. The situation has improved considerably. Due to the peace agreement with the guerrilla organization FARC, the good economic development and the improvement of the security situation, more and more tourists visit the country and feel safe.
Geography
Colombia is a country of superlatives. It lies on the equator, on two oceans and covers almost all existing climatic zones. From the shores of the Caribbean you can climb mountains that reach more than 5000 meters. Tropical rainforest, savannah, highlands, coffee plantations, snow capped mountain peaks, sandy beaches, Caribbean islands – the variety is breathtaking. There are even desert landscapes on the northern border with Venezuela.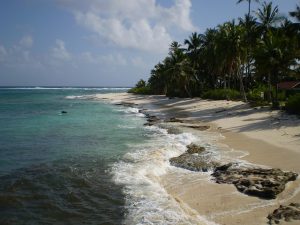 Apart from the scenic beauties, Colombia also has much to offer culturally. Cartagena is considered one of the most beautiful cities in South America. In pretty colonial towns like Barichara or Villa de Leyva you can feel transported back in time. The capital Bogotá offers a historic city center and remarkable museums. The country's second largest city, Medellin, has much more to offer than the memories of Pablo Escobar.