Galapagos
The Galapagos Islands are an archipelago in the Pacific Ocean about 1000 km west of Ecuador. They are located at the equator and consist of 13 larger and more than 100 smaller islands. The archipelago is world-famous for its fauna and flora and therefore the most famous attraction of Ecuador. 97% of the area of ​​the Galapagos Islands are part of the National Park, which also includes a considerable part of the surrounding sea. That is why for many Galapagos the highlight of their Ecuador trip.
At just under 4600 km2, Isabela is clearly the largest island. On the second largest island of Santa Cruz lies the largest city of the archipelago, Puerto Ayora (about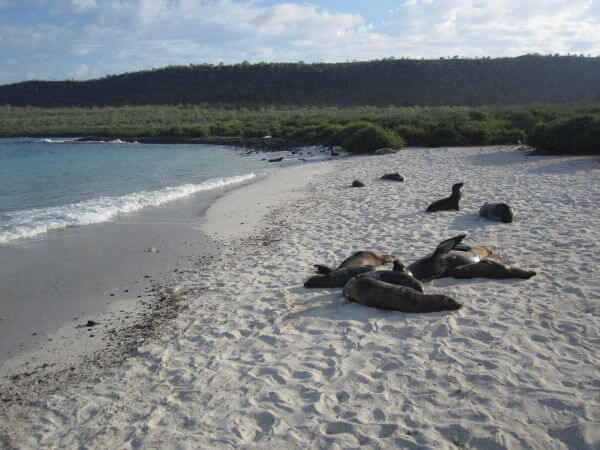 12 000 inhabitants). Here you find the National Parks Administration (see http://www.galapagos.gob.ec/) and the Charles Darwin Research Station. The airport is located on the small island Baltra, which is north of Santa Cruz and accessible by ferry. Another airport is located on the island of San Cristobal in the east of the archipelago. From Ecuador you can reach the Galapagos Islands from Quito and from Guayaquil.
Fauna and Flora
The unique fauna and flora are of course the main reasons for travelling to Galapagos. In the footsteps of Charles Darwin you can feel like an explorer. Sea lions are common and very tame. They lie on the beaches in the sun, but are also often seen during snorkeling. Land iguanas have colonized many islands, while marine iguanas also roam in the water. Many species of birds breed on the islands. Of them, the blue-footed boobies are perhaps the best known. Also noteworthy are the albatrosses, which are among the largest airworthy birds in the world.
Several turtle species can also be found in the waters of Galapagos. The largest and best known is the Galapagos Giant Tortoise. Of the original 15 subspecies, 11 still live today. The reptiles grow up to a meter long, weigh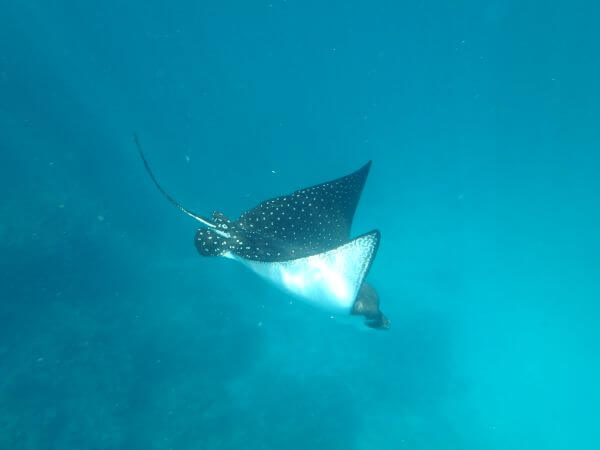 400 kg and can live for more than 100 years.
Galapagos: types of travel
There are several ways to visit the Galapagos Islands:
You can rent a hotel in Puerto Ayora on Santa Cruz and make day trips from there.

From Puerto Ayora you can take the ferry to the islands of San Cristobal, Isabela or Floreana, where there are also hotels or pensions.

You can book an organized land-based tour where you can stay in hotels and make excursions from there.

You will see most on a tour by ship.

You spend the night in cabins or rooms on the ship.

This will allow you to reach remote and uninhabited islands.
On the trips Ecuador andino and Best of Ecuador you can book a Galapagos tour.