Quito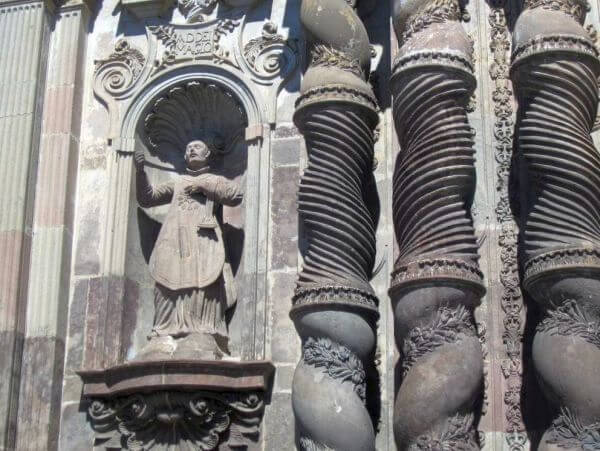 Quito is the capital of Ecuador and with 2.2 million inhabitants the second largest city in the country after Guayaquil. It is located 20 km south of the equator at 2850 m altitude, making it one of the highest cities in the world. A trip to Quito is spectacular due to the city's location in the Andes: you can see several five and four thousand meter high mountains from the city.
Apart from its impressive location, Quito's Old Town, a UNESCO World Heritage site, is undoubtedly the city's greatest attraction. Here you will find many impressive colonial buildings, wonderful churches and tranquil squares.
You should not miss the following sights:
The Iglesia de la Compania de Jesus is the most ornate church in Quito, and its green-and-gold domes in the Old Town overshadow many other buildings.Take the opportunity to attend one of the free tours!

The Capilla del Hombre is a masterpiece by the legendary painter Oswaldo Guayasamin (1919-1999).The huge monument is a tribute to the humanity of Latin America.

The museum Casa Museo Guayasamin, right next to the Capilla, which exhibits the life's work of the master, is also worth a visit.

Do you want to get to 4100 m in 10 minutes? Then hop on the TelefériQo and enjoy the breathtaking views of Quito.You can also climb Pichincha volcano (4680 m) from the mountain station. However, you should have acclimatized to the height of Quito on your journey before venturing out on this adventure.

La Mitad del Mundo is located north of the city center of Quito. is located north of the city center of Quito. The 30 m high monument in the park marks the location of the equator and also contains an interactive museum where various experiments can be made. Several small museums around the monument deal with different topics of Ecuador.
On our trip Ecuador andino you will stay four nights in Quito.