Tayrona National Park
Tayrona National Park is probably the most popular national park in Colombia. It covers a section of the Caribbean coast and the rainforests beyond that stretch to the Sierra Nevada de Santa Marta. The park begins just after Taganga near Santa Marta and extends to the mouth of the Río Pedras, 35 km to the east.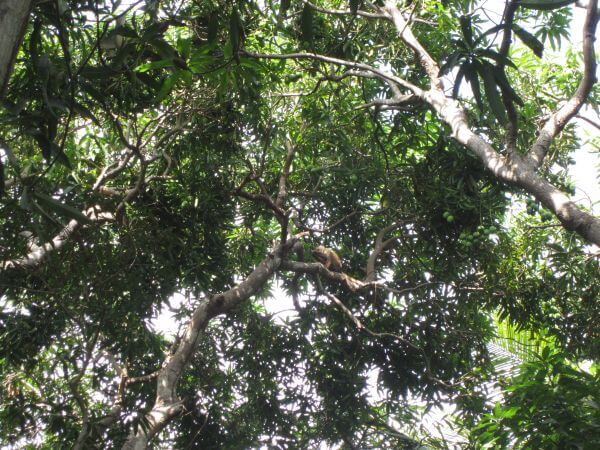 The Tairona used to live in this region, and archaeologists have found the remains of some settlements. Their descendants are now believed to live in the valleys and plateaus of the Sierra Nevada de Santa Marta.
The sandy beaches on the coast are among the most beautiful in Colombia. Many of them are picturesquely situated on deeply carved bays and lined with palm trees. Due to the strong currents, swimming is forbidden on most beaches. Only a few stretches of coast are suitable for swimming and snorkeling.
The national park has 108 mammal species including howler monkeys, ocelots, game and some bat species. There are also several species of snakes and birds. However, many of the animals live well hidden in the forest.
In the high season and on weekends the Tayrona National Park is often overcrowded. Then the accommodations – mostly in tents and hammocks – are often fully booked and on the most popular beaches, many people cavort.